Smith's Laminating
We are a commercial casework provider for the Louisville region. Smith's Laminating has over 30 years of experience, and is one of the leading manufacturers of commercial casework. Smith's Laminating is proud to work on projects ranging from institutional to athletic and anything in between.
Commercial casework manufactured from quality wood products and durable functional hardware, Smith's Laminating meets and exceeds AWI specifications – making us a leader in the commercial casework industry.
In addition to using Smith's Laminating for your full projects, we are happy to provide the use of our Northwood CNC Router to any clients. We also provide CNC programming through our specialized, experienced team.
Also, we offer a wide range of laminate patterns, including high end granite and stone looks. Additionally, we provide wood grain looks. Laminate is a pressed plastic canvas with virtually endless color and pattern capabilities. Want the look of stone or granite but don't want to pay the stone or granite price? Laminate countertops offer beautiful stone and granite styles; so, you no longer have to decorate your kitchen or home office around your countertops and instead, you create a space that reflects your wants and needs – and fits your budget!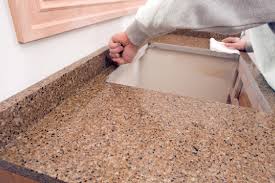 Smith's Laminating Shop has been a premier commercial casework provider for over 30 years. Our casework follows and exceeds AWI standards, while being built to your needs.
Renovations done better. By working closely with our customers we create hand-drawn, computer rendered designs, making your home and countertops truly unique.